Important News!
Registration for the first session of ) camp (dates is FULL. We set a limit of 14 participants and we have reached that limit.

That said, you can STILL register for the second session (dates ). Also, it does happen that players sometimes drop out, usually due to illness or work, and then a space or two might open up. So you can also ask to be put on the waiting list for the first session. But your best option is to simply sign up for Session 2.


Training Camp with Stellan Bengtsson
Registration Form
At the Willamette Table Tennis Club (
www.wtabletennis.org
)
1960 Oak St. SE, Salem, Oregon
Capacity is limited and prepayment is required.
Fee: $500 per Session
Questions? Contact Ben Bednarz at
xxxxxxxcell: 503-851-2941
xxxxxxxemail: president@wtabletennis.org
Make your check payable to:
xxxxWillamette Table Tennis Club
and mail to:
xxxxxxxc/o Ben Bednarz
xxxxxxx780 Commercial St. SE
xxxxxxxSuite 300
xxxxxxxSalem, OR 97301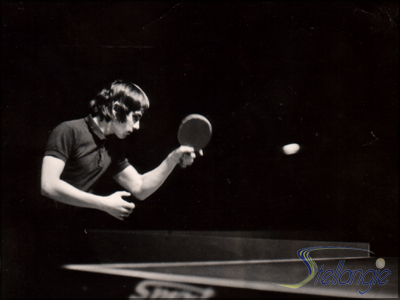 Special discount for those over 1900
First time participants only: rated over 1900, take off $50
from your fee. Total price is only $450.